A shopping trip in Beverly Hills wouldn't be complete without a visit to the celebrity-adored Anne Sisteron. With her unique Danish diplomat upbringing and Graduate Gemologist and GIA Diamond Grader certifications, Sisteron's background has provided her with exceptional taste and decades of inspiration for her quality pieces. Her designs have been featured in dozens of prominent fashion magazines and have been worn by celebrities like Nick Jonas, Gigi Hadid, and Viola Davis.

Beautiful, intricate jewelry is not the only selling point that makes a trip to Anne Sisteron memorable. The 1,000 square-foot flagship store, located at 440 North Canyon Drive, is brand new - it officially opened on June 20 and is set to host a grand opening on September 14. The storefront boasts 17-foot ceilings and the Breegan Jane-designed interior provides a retro feel with chartreuse walls and eclectic lighting throughout.

Anne Sisteron's brand not only prides itself on exquisite craftsmanship and attentive customer service, but Sisteron makes it her mission to donate a percentage of all sales to various charities each year. She also holds in-store fundraisers and events to support these charities, believing that "there is no greater good than being philanthropic."
The House of Creed is synonymous with royalty. The company began bottling Royal English Leather – a mixture of mandarin, ambergris, and sandalwood – for King George III in 1781 after he sought a unique fragrance for his riding gloves. In 1824, Henry Creed II expanded his perfume brand throughout Europe, fulfilling unique commissions for dozens of Europe's monarchies.

Over the course of 250 years, the brand has expanded and is known for its iconic "Spring Flower" scent — an attempt to bottle the "Golden Age of Hollywood" in 1951 — and 1985's "Green Irish Tweed," a favorite among Creed's acclaimed clients.

Today, the House of Creed relies on an ancient infusion technique to highlight their fragrances, and each scent is filtered by hand. Sixth-generation Master Perfumer Olivier Creed and his son, Edwin, travel the world to capture the perfect aromas for their new fragrances while maintaining the fragrances of "The Vault," which preserve the scents of royalty from the last few centuries.

The House of Creed is world-renowned as the most luxurious — and mysterious — fragrance brand. You'll be offered a personalized concierge service, fragrance tutorials, and engraved bottles for purchase. Visit their boutique shop at 9533 Brighton Way, Unit A1 to learn more about the history of this illustrious business and try a few scents for yourself.


Image: Kallos Turin
Located inside the Golden Triangle of Beverly Hills lies a whimsical store for our youngest shoppers. English Rabbit, created by stylists Kelly Dowdy and Natalie Fuller, brings a magical shopping experience to parents for their children. Dowdy and Fuller's mission is to produce unique and diverse products for children (and teens) and provide a space for all styles to be represented.

Much like adults, a child's taste varies - English Rabbit allows for playful pieces to mix with preppy, boho, tomboy, chic, etc. in order to accommodate a child's changing style. The store stocks clothing for babies, children, and teens from top designers like Stella McCartney and also offers a small selection of women's clothing, toys, and books.

If you have children or want to delight a child dear to you, a trip to English Rabbit is an absolute must! Not only are the clothes enchanting, but the design of the store is simply magical. Visit them at 9412 Brighton Way for a truly stunning shopping experience.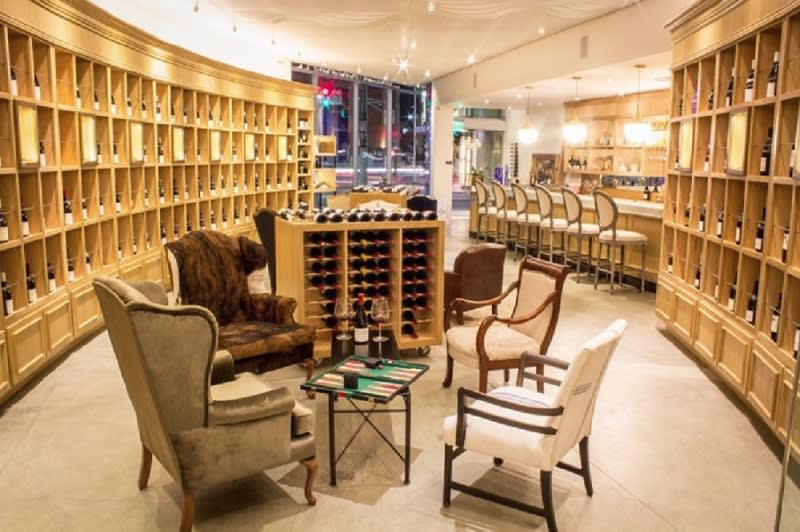 Image: France Today
"Something beautiful is hidden inside each bottle of wine - whether it is an idea, a story or a stimulating conversation. Wine talks to the senses, builds the intellect, and inspires you."

Charles Denois, wine-maker and general manager of Héritage Fine Wine, understands the intricacies of fine wine like no other. Leveraging a childhood spent in the vineyards of southern France and a Master's from the famous international hospitality school Vatel, Denois and Héritage Fine Wine owner Jordane Andrieu work collaboratively to bring a "biodynamic experience" to all who enter the doors of 467 North Canon Drive.

Héritage Fine Wines is a shop, a tasting lounge, and a gourmet boutique, all in one spot. The idea behind creating an experience, rather than a traditional retail shop, is rooted in Andrieu's education in France and Burgundy. With an MBA and a degree in oenology, Andrieu is the current manager of one of the oldest vineyards in Côte d'Or. Andrieu wanted to bring a one-of-a-kind opportunity to Beverly Hills, where guests can experience the elegance of fine French wine and food while basking outdoors in the California sun.

The shop was renovated in collaboration with musician John Legend, while products are flown in from France daily. Héritage Fine Wines offers in-store shopping, wine clubs, delivery, and Postmate orders in the Beverly Hills area. If you choose to visit, plan your trip around their live music schedule for the full experience!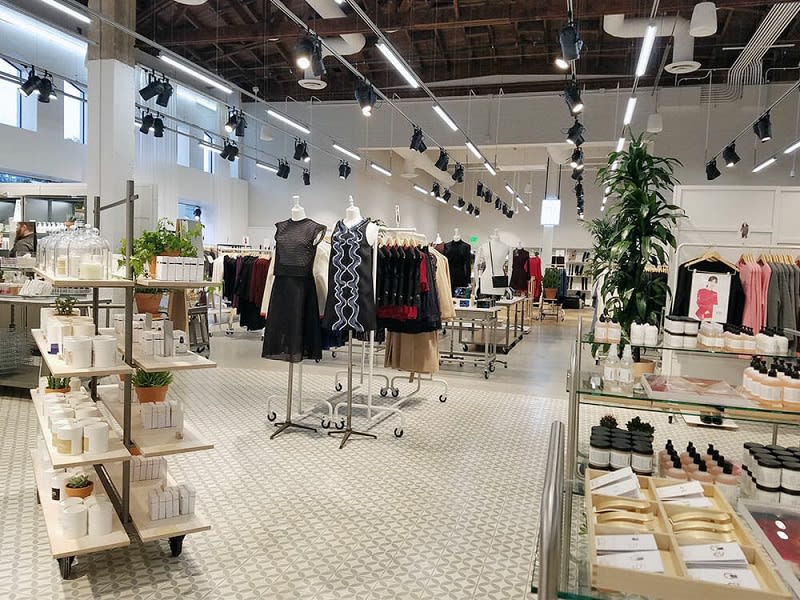 Image: Uncover LA
What happens when three major designers, from three different countries, come together to create a brand focused on women's freedom of expression? You get & Other Stories, a clothing brand that draws inspiration from Stockholm, Los Angeles, and Paris. With their commitment to sustainability, recycled materials, and inclusion and diversity, & Other Stories is an innovative company striving to bring quality pieces to women around the world.

& Other Stories was purchased by H&M and opened its 5,700 square-foot shop at 370 North Beverly Drive in 2016. The shop carries women's clothing, shoes, and accessories, and also has a fully stocked makeup and skincare selection. With a sleek and inviting interior design and potted plants scattered around their luxury inventory, the space feels sophisticated and homey - perfect for perusing the latest trends in a welcoming atmosphere!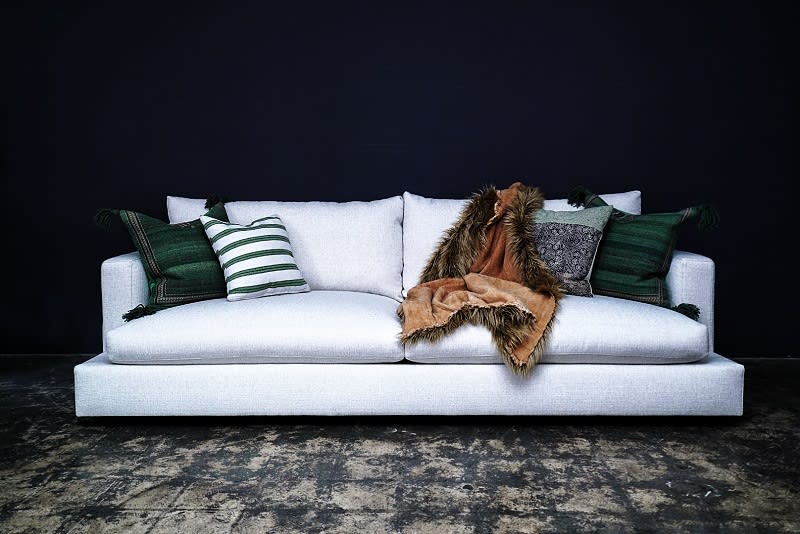 Image: The Joneses LA
The Joneses
Keeping up with The Joneses has never been so easy! Located at 227 South Robertson Boulevard, this furniture store is the best spot in Beverly Hills to find the perfect sofa. Their products are locally sourced, family-owned, and supported by fair wages. Their sofas are completely customizable and built in LA – no burning fuel or wasting resources with this brand!

The Joneses offer a lifetime warranty on their products as well as a super quick lead time, thanks to their use of locally sourced materials. They pride themselves on saying "Yes!" to any project and delivering a final product that looks even better than their client's vision boards.

Their high-quality, custom upholstery is available for sofas, sectionals, chairs, and beds with hundreds of fabrics to choose from. If you have a vision for a dream sofa, The Joneses of LA will bring that dream to life! They are open seven days a week, by appointment only.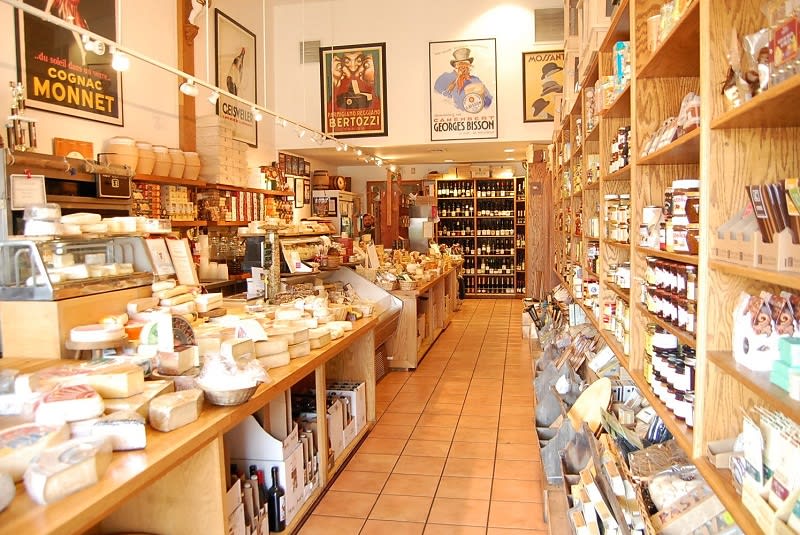 If you're looking to support a family business that has been in the area since the '60s, stop into The Cheese Store of Beverly Hills, located at 419 North Beverly Drive. In 1967, Colonel Sigmund Roth embarked on a journey to bring gourmet cheeses and food to Southern California, all while keeping the charm of an old-world shop. The store was later sold to Norbert Wabnig in the late '70s, who carried out the Colonel's dream for a cozy, old-fashioned shop grounded in family and great food.

The Cheese Store offers high-end cheeses from around the world, exotic truffles, and charcuterie boards. They even have a "Cheese of the Month" club for frequent customers and are currently holding virtual wine and cheese tastings with special guests. Catering is provided by their special event coordinator and chief sommelier, Erik Kelley, who can plan the menu for any occasion - intimate dinners, celebrations, or corporate events.

After a full day of exploring these beautiful shops, you may find yourself daydreaming about relocating to the Beverly Hills zip code (and we don't blame you). Rochelle Maize is one of the leading real estate agents at Nourmand and Associates and specializes in the exclusive sales of luxury homes in Beverly Hills. Contact her today to find your dream home and make your weekend shopping trip a reality!